Medium sized companies often express the need for a multidisciplinary advice in order to take the next steps.
Hiring the right competences can prove to be a challenge, contracting Consultants and/or Interim Managers has some disadvantages:
High cost
Still unsure about the exact competences that are need as well as the time frame.
Network offered is very limited
Time consuming to find the right person and cultural match
Providers and selection (recruiting) offices are not always trusted partners
Advisory Council for Mid-Sized Companies
Relife, a company founded by Walter Bauwens, former founder/owner of 3W.be, one of the biggest IM offices in Belgium, offers quality coaching to Managers and Owners of Mid-sized companies.
Relife provides 2 or 3 carefully selected managers with an outstanding track record and highest level competences to meet 5 times per year (3 hours) with the owner or management team of the company and be their trusted advisors with a broad multidisciplinary background. Advantages for the clients:
Actual cross border knowledge from sectors
Strategic as well as operational topics can be discussed
Business plan, take-overs and/or selling the company will be challenged from a renewed and experienced point of view.
Background from operations, general management, HR, marketing, logistics, etc..
We share our network (potential clients, suppliers or investors) without extra cost
All meetings will be coordinated through Relife and people get active coaching towards results and networks
All members of the advisory council are always reachable and standby for urgent questions and needed advice
We offer a well-balanced generation mix
"You gain full access to our knowledge and networks from large (corporates) and mid-sized companies"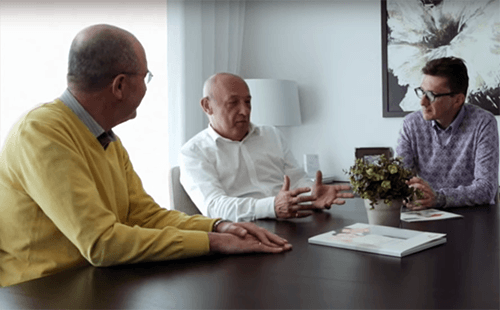 € 10.000* / year voor 2 advisers, 5 times a year
€ 15.000* / year voor 3 advisers, 5 times a year
First meeting 2 to 3.000 Euro prior to the decision of a yearly contract.
Relife (Walter Bauwens) has an exclusive network of Advisory Council Candidates who are appropriately trained and coached for this type of work. We also work in close partnership with https://cfocentrum.be/
Relife is aiming to offer an Advisory Council service for businesses with a turn-over between 2 milj. Euros and 50 milj. Euros.
* Prices are exclusive of VAT
Contact Walter
Phone
+32 475 50 20 22
Email
w.bauwens@me.com