About Walter
Holistic Coach
After selling his successful management consulting firm in 2006, Walter Bauwens stayed on as CEO for three more years. During that transition he began to change the pace and direction of his life. "It can be stressful to realize your dream," he says. "When you reach a certain goal, you have to start a new dream."
Walter Bauwens – Shifting Fundamentals
Today, successful working people aren't waiting until they retire to have memorable travel experiences. Rather, many are opting for experiential travel, and discovering that it satisfies a deep human need. It opens up new ways to explore a passion, shift a perspective and probe beneath the surface for deeper understanding.
When they return to work, they often find that their perspectives have changed in surprising and rewarding ways.
Travel encounters to India and Nepal made such an deep impression on Belgian business founder Walter Bauwens that he shifted his fundamental approach to work and life. The shift confused his two sons, who had always seen him as a hard-charging, purely business-focused role model.
"Often, leaders work so hard, and are so focused on results and budgets, that they forget to live life to the fullest"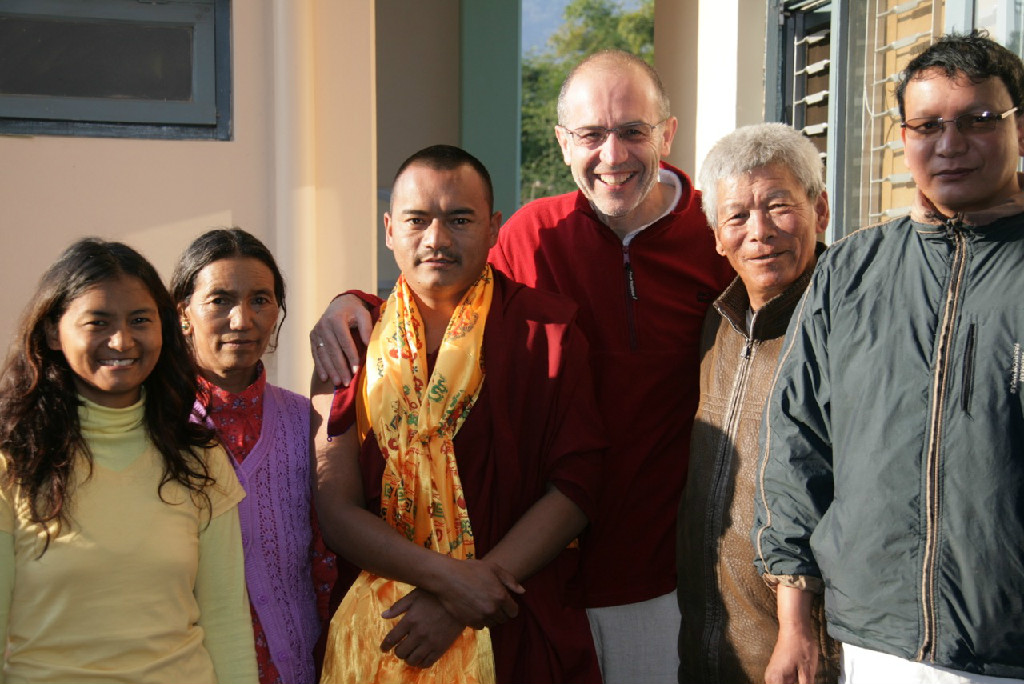 Time to Meet Yourself
Seeking a stress antidote and a fresh vision, Walter Bauwens and his wife Vivian ventured far beyond their comfort zone. In 2009, they spent time in the south of India where they explored yoga, meditation and ayurvedic medicine. In March 2010, they trekked up to the 5,000-meter level into some of Nepal's most spectacular mountains. They hired a traditional guide and also enlisted a yoga instructor for their journey. It was cold, the terrain was rugged, and luxuries were scarce. "A lot happens when you're surrounded by nature," Bauwens says. "You get time to meditate and truly 'meet yourself.'"
Teachers
I'm really grateful to my teachers & mentors. I graduated as a Yoga Teacher in March 2013 by the Yogalife Foundation.